In the year 2000, Kevin Ward and Renice Jones weren't yet living in the sleepy Florida beach town that they would one day call home. They weren't yet stewing over whether to rent or buy the 10,000 ft of warehouse space they needed to fulfill a growing demand for the fair trade handicraft products they were selling online. They hadn't yet formed the ecommerce business that would one day produce millions of dollars in sales each year.
In 2000, they were simply two volunteers living in Kenya, both on a mission to improve lives by helping locals learn new skills and earn more money for their families.
Kevin and Renice didn't go to Africa with the intention of becoming entrepreneurs and launching an ecommerce business that would grow, evolve, and thrive over the next two decades, but that's exactly what happened.
I recently sat down with the couple to hear their story and find out how it all went down. In this exclusive feature, you'll learn why they made the transition from volunteers to entrepreneurs, how they've managed to stay competitive and successful over the past 18 years, and the lessons they've learned along the way.
Transitioning from Volunteers to Entrepreneurs
In the early 2000's, Ward and Jones were volunteering in Kenya. The couple was helping teach locals computer science and business development skills. After about a year of volunteering in their respective focus areas, the couple got involved with local artisans who were making crafts and looking for markets.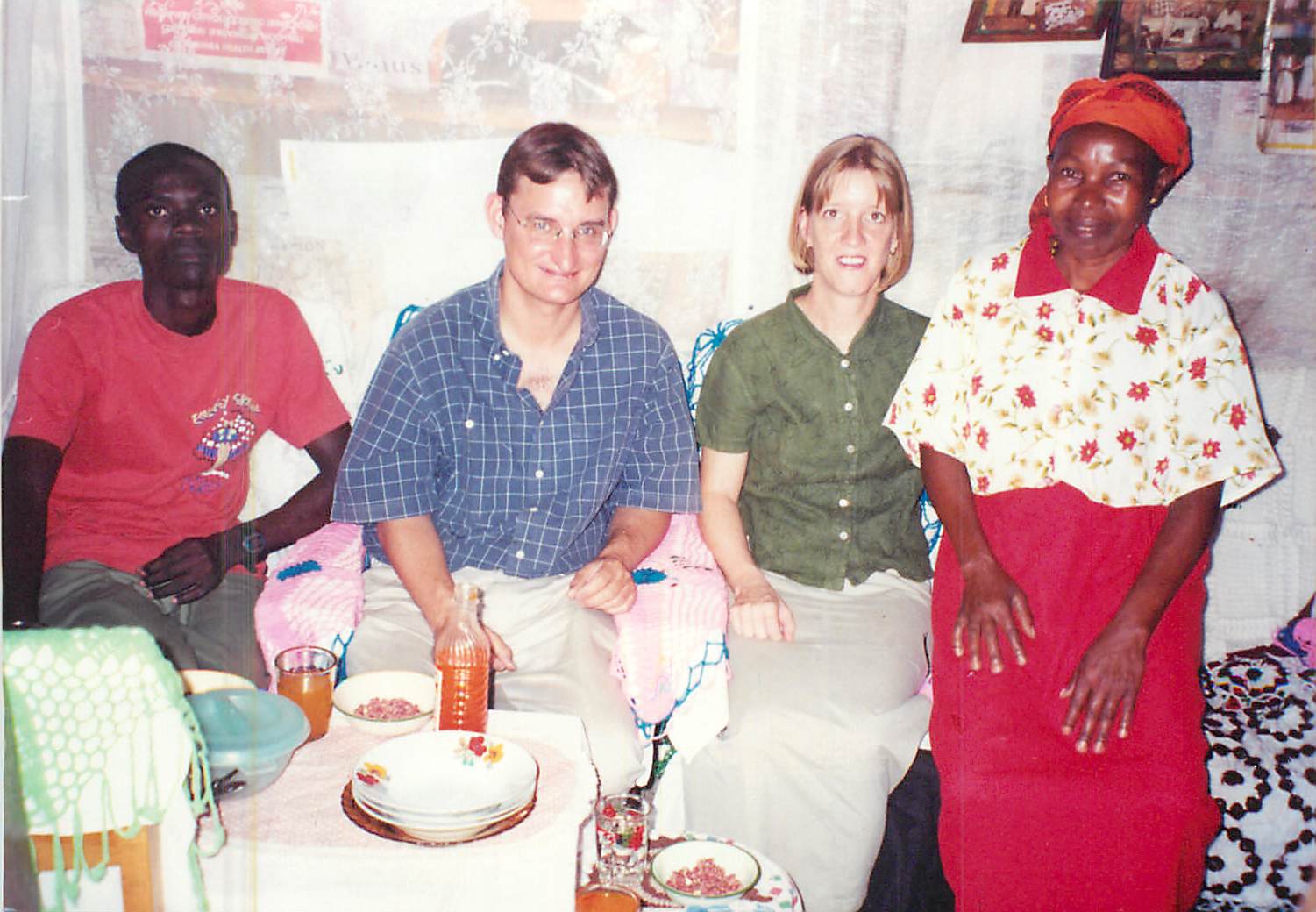 "Renice had a project with a group called Teenage Mothers Association of Kenya, which was looking for some income generation," said Ward. "They needed income for equipment. Part of the basic skills training that the association provided involved making dolls. They were looking for ways to sell these dolls. So that's really how we got going, and we expanded out from there."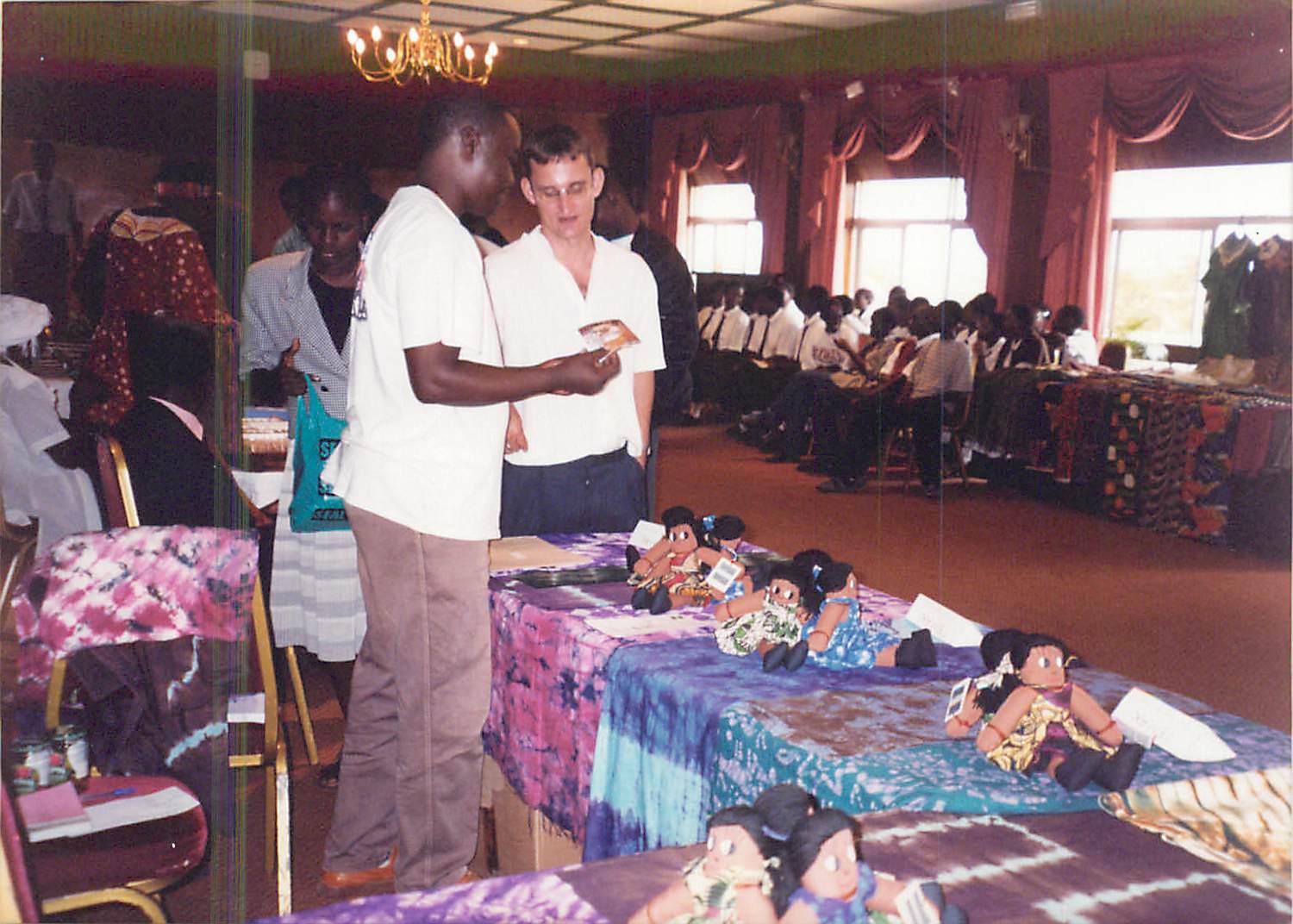 Thanks to their background in computer science and IT, the couple was able to help locals do something they hadn't ever tried before: selling their products online.
"We were approached by the artisans in the area who were working with other American organizations, but they'd say, well, can you help us sell on the internet? And we were like, well that seems to be fairly simple since we both had IT backgrounds," said Jones. "We put together a website and wanted to see how it would fly."
This task might sound simple enough to many at first glance, but remember: this was the early 2000's. Selling products online back then wasn't like it is today.
"In those days there was no such thing as a Shopify-type system where you could just log on and build a storefront," said Ward. "You could barely get payment processing, especially if you were outside of the U.S."
Spinning up an ecommerce website from scratch was harder back then, but not impossible. Ward and Jones were able to lean on their backgrounds in IT, and within a year, they'd built and launched globalcrafts.co.uk — the website they would use to market and sell the hand-crafted goods being produced by the locals.
The website project was a success. Soon, the locals were making more and more crafts for the couple to add to the website.
"They kept expanding the crafts that they were making, and we just kept saying "OK, let's put it on the website and see how it flies," said Jones.
As Ward and Jones soon approached the end of their 3-year volunteering stay in Kenya, they started thinking about what to do next. At the end of it, they thought they had the core of an idea that might work. They decided they either needed to take the idea and run with it or let it die.
Together, they chose to give the idea everything they had.
To see their idea come to fruition, the couple decided at the end of their volunteering programs to move to the U.S. and open a small 650-square-foot retail store in New Smyrna Beach, Florida using the Global Crafts brand and the relationships they'd established while in Kenya.
"We actually invested in a container load of handicrafts, and I followed the container to the U.S." said Ward.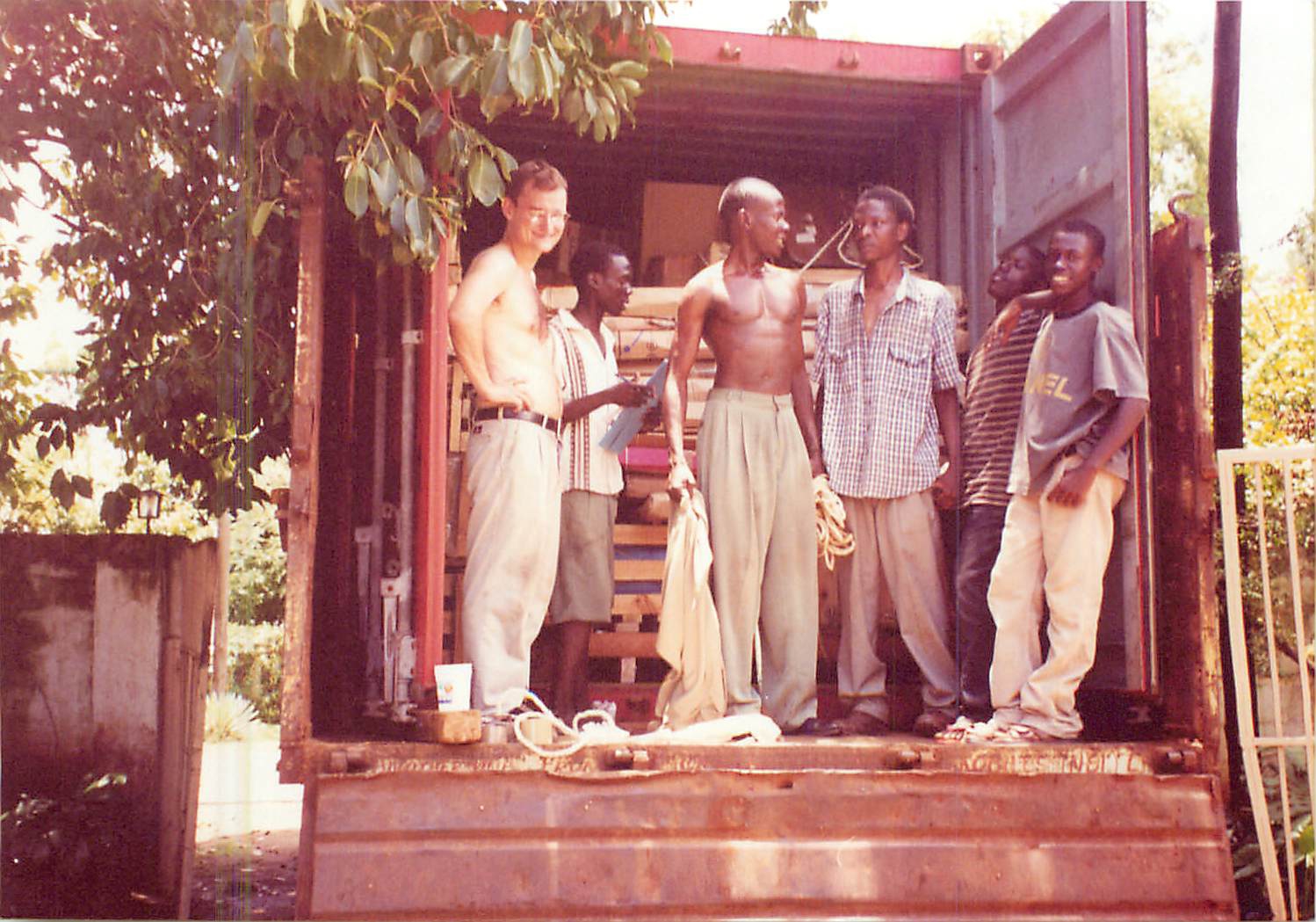 In 2002, the couple opened their retail shop but struggled to gain traction in the local market and drive the kind of sales and growth that they needed to survive.
But instead of giving up, they chose instead to shift their focus to what they saw as a bigger opportunity: selling wholesale products online.
"We started off with a small retail store and thought we'd maybe sell a bit online on the side, but it very quickly became apparent that the retail store was probably not the way to go, but that the online world, particularly wholesale, was a place where we could succeed."
The rest, as they say, is history.

Growing and Evolving a Successful Wholesale Ecommerce Business
In 2002, Ward and Jones pursued their dream and opened their retail shop, but as mentioned, they quickly realized it wasn't the right path. After driving only about $50,000 in sales in the first year, they made the decision to pivot their business slightly into an area that few had yet figured out: selling products online.
Specifically, they found and continue to find a lot of success selling to a select group of niche businesses—fair trade stores, independent retailers, museums, bookstores—that were interested in buying and selling international fair trade handicraft products to consumers.
At the time, a big part of what helped them differentiate was the fact that they actually had a website that business owners could go to and order products from.
"You could shop on our website, which was unheard of at the time," said Jones.
To further differentiate and build trust with the niche audience they were trying to attract and serve at the time, they made sure Global Crafts was accredited by the Fair Trade Federation (a U.S. and Canadian-based organization).
"I think in the early days it was critical because it gave us access to an immediate market of perhaps 100 retail stores who were only interested in buying from Fair Trade Federation members," said Ward. "In the early days, there weren't that many importers of handicraft products in the U.S. who were accredited as fair trade, and within those that were, most were very hard to order from—they didn't have websites and you couldn't buy and checkout on their websites."
While most businesses were going the traditional route to grow their businesses, Ward and Jones grew their business in the early days by continuing to double-down on what they knew best—technology, processes, and their online store. It paid off.
"We have always been an online business from day one," said Ward. "We've never gone to trade shows, we've never had sales reps, we've never made catalogs—meanwhile everyone else back then was going to 10 trade shows a year and didn't have websites that worked."
In 2004, the couple shifted their focus entirely to wholesale, and saw explosive growth, and even thrived throughout the Great Recession (2007-2013), a period of time that a lot of other businesses in their industry—and in general—were not able to survive.
In 2014, Ward and Jones made a major change to the way they did business. Up until that point, the couple sourced and imported everything they sold through Global Crafts. It was only natural given their experience working directly with artisans while they were volunteers in Kenya. But in 2014, things changed.
"One of the things we realized back in 2014 is we're not good at the product design—that's not who we are," said Ward. "We're good at the fulfillment, we're good at the technology, and we're good at the operational aspects of the business."
As a result of that realization, Ward and Jones began partnering with other people and companies within the fair trade space who source, develop, and import handicraft products.
"We realized that we're better at the technology side, and they're better at the design and sourcing side," said Ward. So we stopped trying to do everything ourselves and shifted instead to more of a marketplace-type model."
Today, Global Crafts serves about 1,000 active wholesale customers—fair trade stores, independent retailers, museums, bookstores—around the U.S.
These smaller, mom-and-pop-style shops and independent retailers are where Ward and Jones like spending most of their time. According to Ward, they are reluctant to get into the relationships with larger brands, saying that they prefer to work with people who actually care about the products and how the people created them are compensated and treated for their work.
The wholesale side of their business is operated through globalcraftsb2b.com, and accounts for about $1.3 million in sales per year.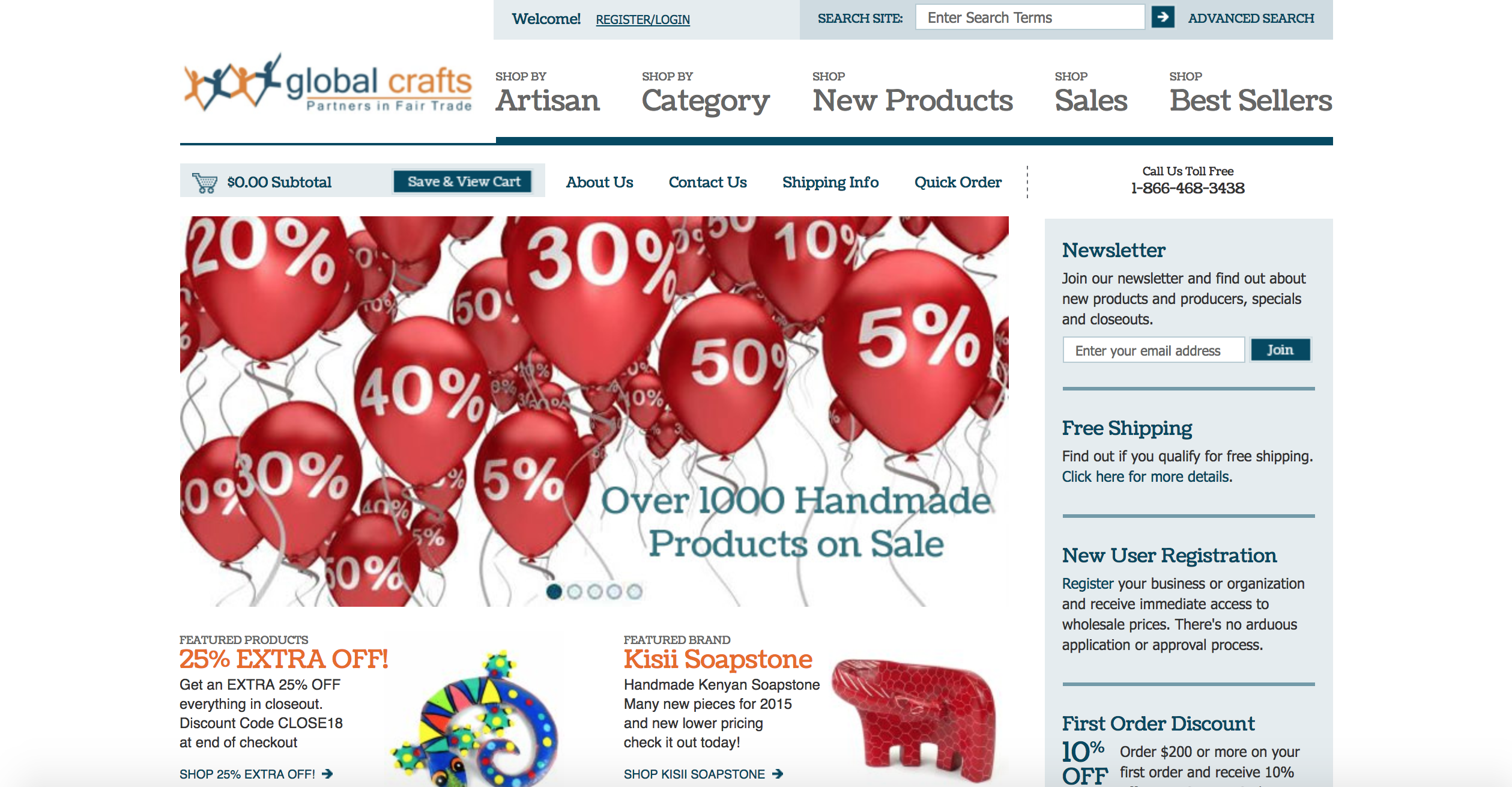 In the last few years, Ward and Jones have also been busy developing a dropshipping business, dropshippingbyglobalcrafts.com, that allows them they fulfill orders from small independent online shops that are interested in selling to directly to end-consumers but don't want to own or store the inventory themselves.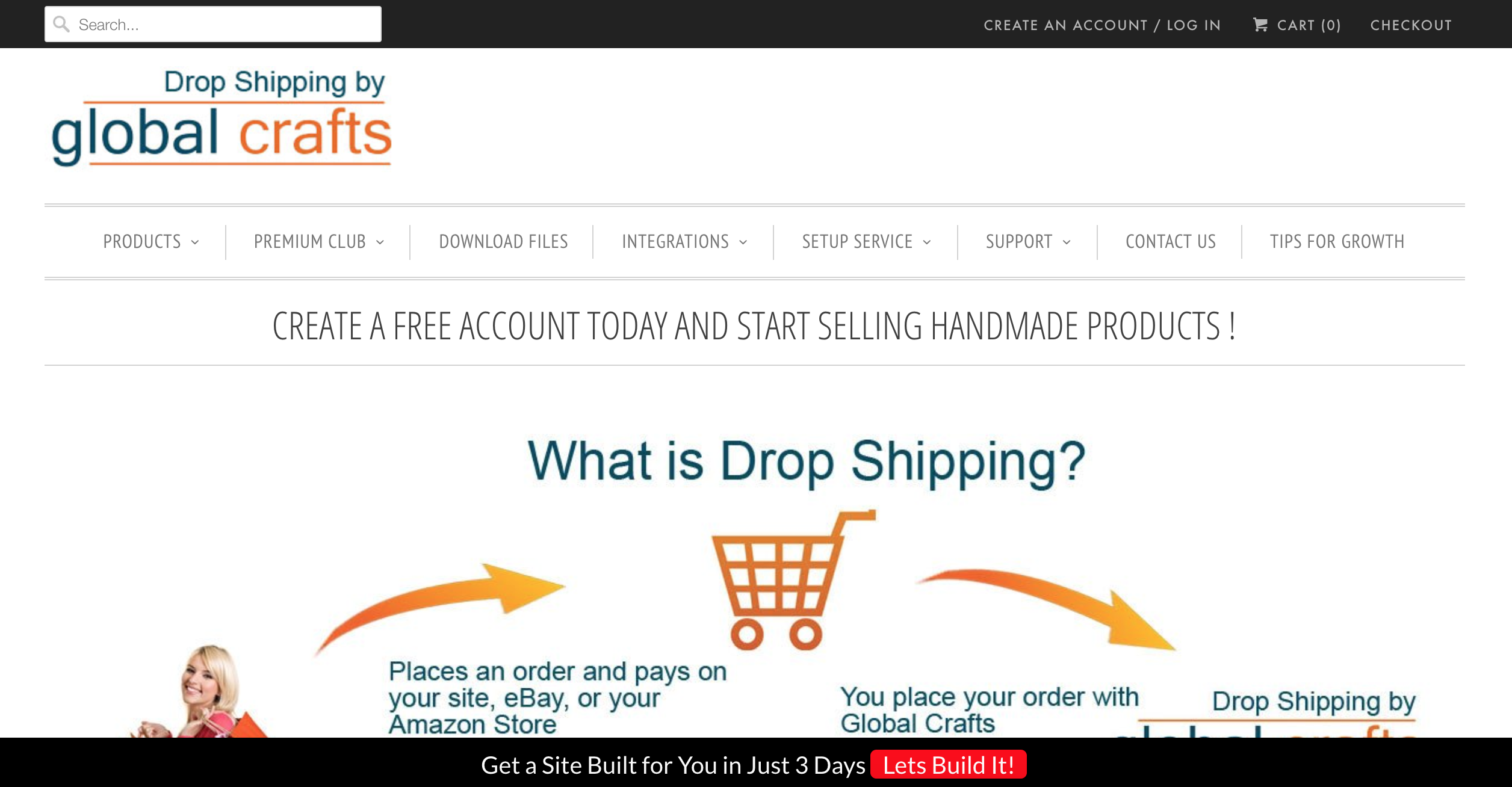 Using tools like Shopify and Sellbrite, Global Crafts seamlessly plugs into other brand and company websites, connects to their shopping cart systems, and fulfills orders as soon as they come in.
This new arm of the business presents new growth opportunities for Global Crafts, and has allowed Ward and Jones to start acting as more of a service, operational, and fulfillment company for other brands, as opposed to simply a direct sourcer of products.

The Importance and Value of Fair Trade
Fair trade has always been important to Ward and Jones, even before Global Crafts existed. As volunteers in Kenya, they cared deeply about the health, happiness, safety, and success of the local people they worked with each day. As business owners, they carry the same values and beliefs that the people they work with should be respected, treated fairly, cared for, and looked after in all interactions.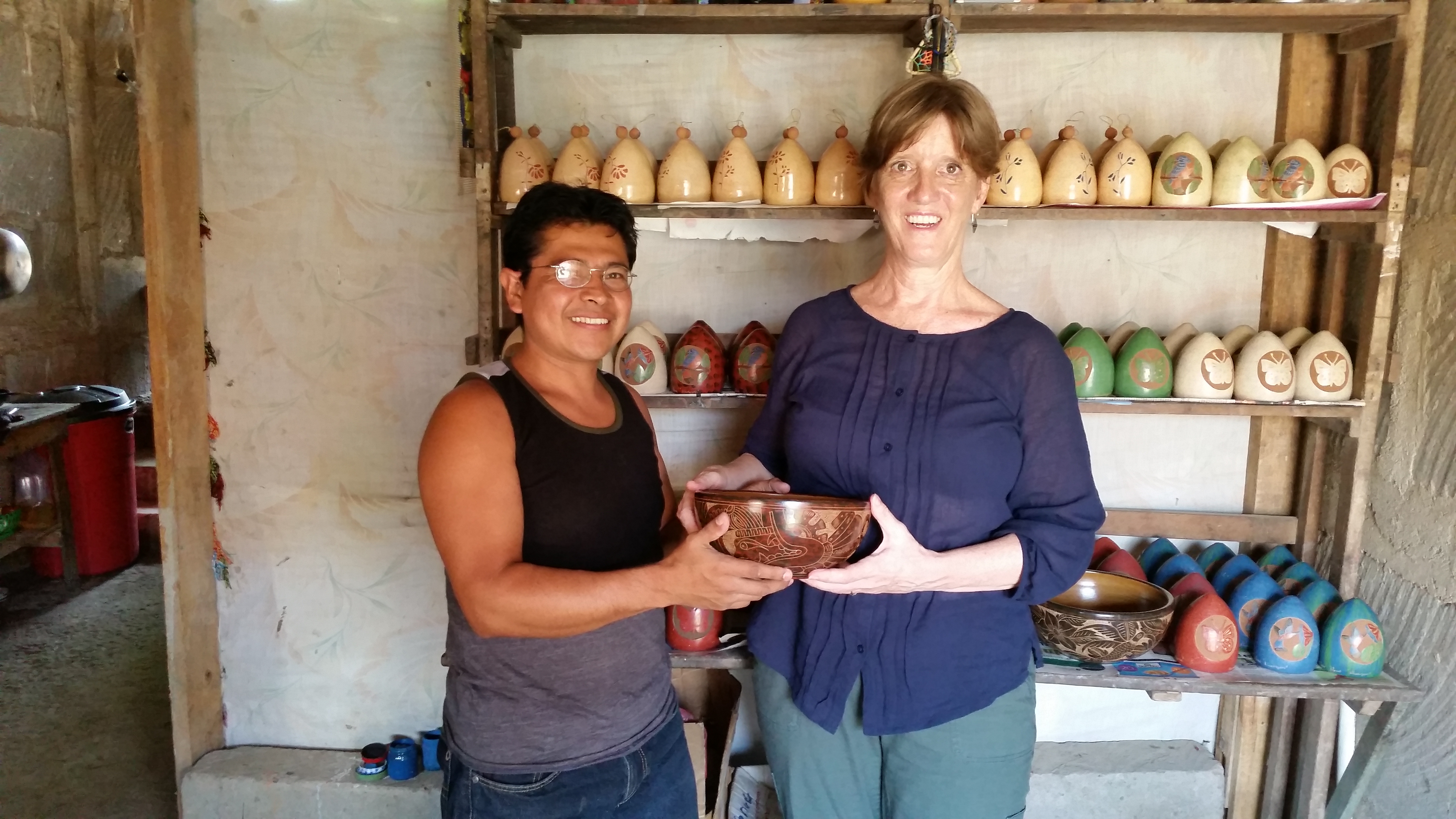 As mentioned earlier, Global Crafts is an active member of the Fair Trade Federation (a U.S. and Canadian-based organization) that accredits them based on how they interact with their partners. It requires them to fully commit to the following 9 principles in all of their transactions:
Create opportunities for economically and socially marginalized farmers and artisans. Fair trade is a strategy for poverty alleviation and sustainable development achieved through long-term trading partnerships.
Develop transparent and accountable relationships with artisans and farmers to ensure that relationships are open, fair, consistent, and respectful.
Build capacity of farmers, artisans, and their communities. FTF members invest time and resources to help producers build their businesses and create sustainable supply chains.
Promote fair trade by raising awareness about fair trade, educating customers and producers, and inspiring other businesses to adopt fair trade practices.
Pay promptly and fairly by discussing costs and pricing openly and honestly so that producers are able to earn a fair wage.
Support safe and empowering working conditions that are free of discrimination and forced labor. Healthy workplaces empower producers to participate in decision-making.
Cultivate environmental stewardship by encouraging responsible use of resources and eco-friendly production. FTF members reduce, reuse, reclaim, and recycle materials whenever possible.
Ensure the rights of children by never using exploitative child labor. FTF members support children's right to security, education, and play and respect the UN Convention on the Rights of the Child.
Respect the cultural identity of the farmers and artisans and celebrate diversity. Fair trade products and production methods respect the traditions of the local communities.
Source: Fair Trade Federation Principles PDF
Having the accreditation in place is important from a values perspective for Ward and Jones, and it's also helped them succeed in connecting with partners and growing their business.
"The accreditation helped us early on, particularly because there were businesses who would only buy from fair trade accredited organizations," said Jones. "And when we first started, there weren't very many of us."
Today, the international handicrafts market is much more competitive, and it's much easier for new organizations and brands to spin up ecommerce shops than it was when Ward and Jones first started their business, but nonetheless, their beliefs and commitment to following fair trade business practices remain intact.
Lessons Learned Along the Way
Naturally, Ward and Jones have learned a lot of lessons along the way as they've worked to grow and evolve their business over the past 18 years.
As new business owners, they learned quickly that subscribing to common business beliefs and doing what everyone else in their market was doing wasn't essential in order to succeed.
"A lot of our strengths in the early days was because we weren't tied into historical business models," said Ward. "We didn't know what to do, so we made the rules up for ourselves. And I think that really gave us an advantage because we leveraged the internet in ways that at that time nobody else in our sector was doing."
They also learned the importance of being willing to take risks in business in order to survive and grow.
"You have to be able to take risks," said Ward. "I know too many people who have been in this business with us and have not really succeeded because they've held themselves back by not being willing to take a risk. If you're going to be an entrepreneur you've got to be willing to go all in, otherwise, don't bother, just go and get a job and work for somebody else."
Ward shared a specific example of a time when they were willing to take a risk in order to drive business growth. In 2009, the couple went to a world fair trade conference and at the time, they felt they were doing alright and didn't need to expand. But the producers they met with there wanted more orders from them and were encouraging them to grow the business. They took on the challenge and ultimately spent around half a million in capital to increase their inventory and meet growing demands. As Ward explained, there was a point when they owed more than their annual revenue, but they took the risk, made it through, and now they don't owe hardly anything. If they hadn't taken the risk, they wouldn't have experienced the growth.
In another example of risk-taking, they also made the decision early on to purchase 10,000 square feet of warehouse space instead of leasing. That decision resulted in the couple having to pay nearly $1M of mortgages at one point in time but put them in a position where they now owe very little.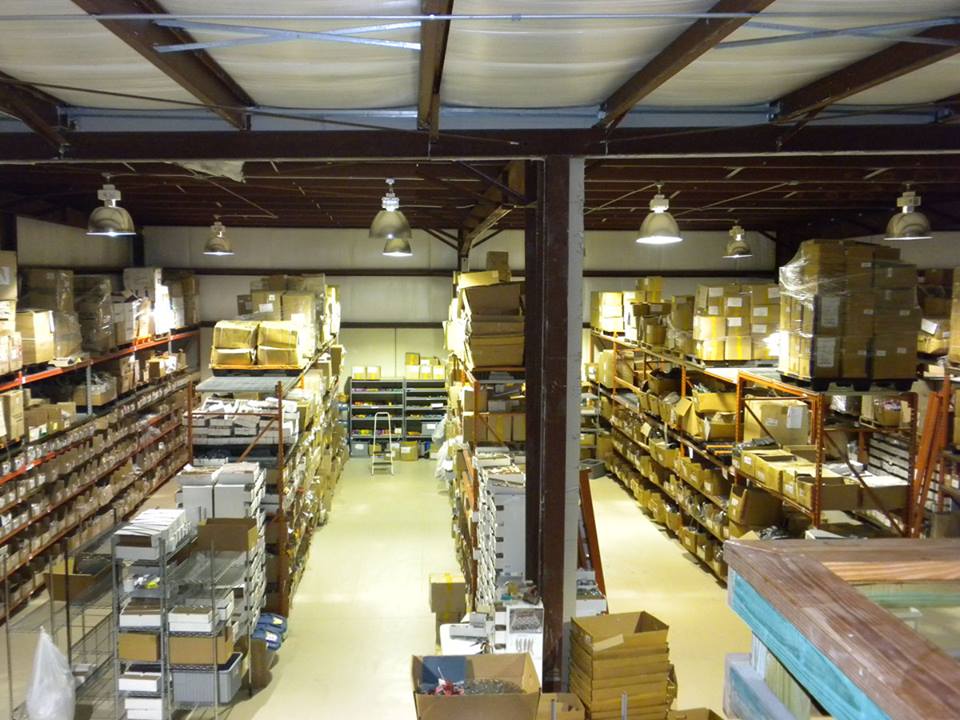 For Jones, succeeding in business has been about being willing to roll with the punches.
"Just when you think you know everything, you don't," she said. "You have to take everything that happens as a new opportunity to learn and adapt."
The couple has also learned over the years (especially in recent years) the value of transparency.
"One of the principles in the fair trade accreditation is transparency and, over the years, we've never really been frightened about telling people things," said Jones. "We don't hide who we buy from, we don't hide our producer partners. And we've found that being transparent does not hurt you in business."
"People like to know the owners and the people behind the business," Ward added. "There was a time when we were very reluctant to be the face of the business, a time when we were trying to be more corporate and mechanical. But now business is much more personal."
It's also a lot more competitive. The world of ecommerce on online shopping is a lot more saturated and easy to break into today than it was back in the early 2000's. To survive and thrive, Ward and Jones have to be willing to do what they've always done: learn, double-down on what works, and evolve whenever the opportunity presents itself.
Moving Forward
As I wrapped up my interview with Kevin Ward and Renice Jones, I asked them what the future looks like for Global Crafts. Where do they see the company going and how do they see it evolving?
It's obviously a pretty big question to have to answer on the spot, but both were fairly confident and succinct in their responses:
"It will always be a fair trade company that works with fair trade people," said Jones.
"I think we see it becoming more and more of a service company," said Ward. "An operational and expertise company, and less and less of a direct sourcer of products."
Wrapping Up
I want to thank Kevin and Renice for taking the time to sit down with me for this piece. If you have any questions for the couple about their experiences or their Global Crafts business, leave them in a comment below.